HANDHELD FIBER LASER WELDING MACHINE WITH AUTO WIRE FEEDER
ACCURL Fiber Laser welding can be used in welding stainless steel, aluminum, copper, gold, silver, chromium, nickel, titanium and other metals or alloys, can also be used for a variety of welding between different materials, such as: copper - brass, titanium-gold, Titanium - molybdenum, nickel - copper and so on. Welding range: 0.5~8mm carbon steel,0.5~4mm stainless steel, aluminium alloy 0.5~6mm, brass 0.5~4mm.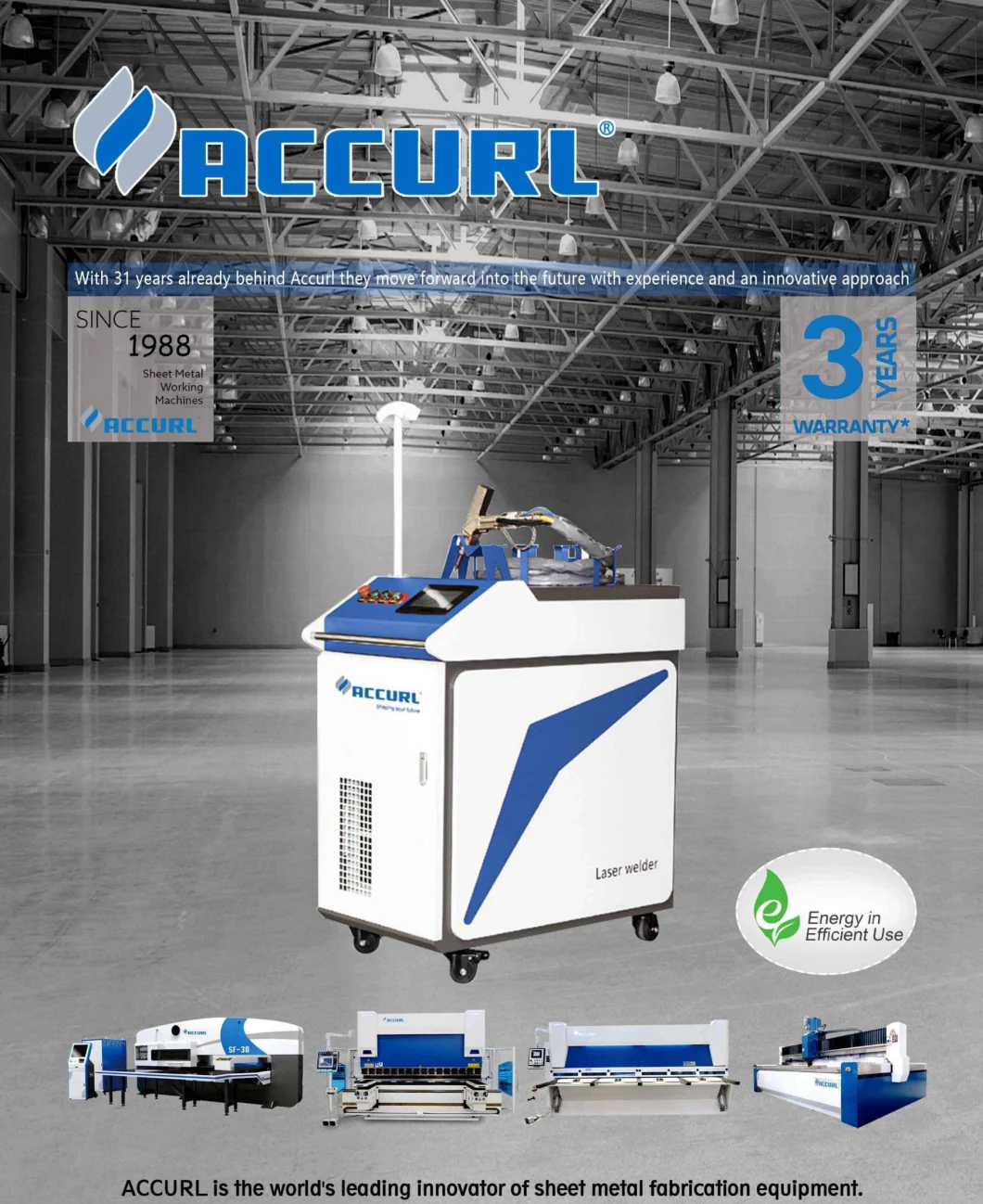 1.The system is mainly composed of a laser unit and a welding unit.
2.Hand-held welding, taking into account the flexibility, high efficiency and high weld quality of laser welding.
3.Modular design and layout of the overall equipment, beautiful and easy to maintain and debug.
4.High system flexibility, compatible with a variety of models, and short changeover time.
5.The internal design is dexterous, and the good interactive control system expands the tolerance range of the machined parts and the weld width, solves the disadvantage of small spot size, and welds are better formed.
6.The shape is light, the body engineering design method is adopted, and the grip is comfortable; the hand is easy to control, and the operation is simple and easy to use.
7.With multiple safety alarms, the light is automatically locked after the workpiece is removed, and the safety is high.
8.Beautiful weld seam, fast speed, no consumables, no weld marks, no discoloration, no need for post-grinding.
9.Can be equipped with a variety of angle nozzles to meet the welding needs of different products.
SmartLine is the general purpose 2D laser cutting machine by Accurl utilized around the globe across a multitude of applications,manufacturing demands, and budgets. Available in five sizes and with laser powers ranging from 1,000W to 6,000W fiber Laser.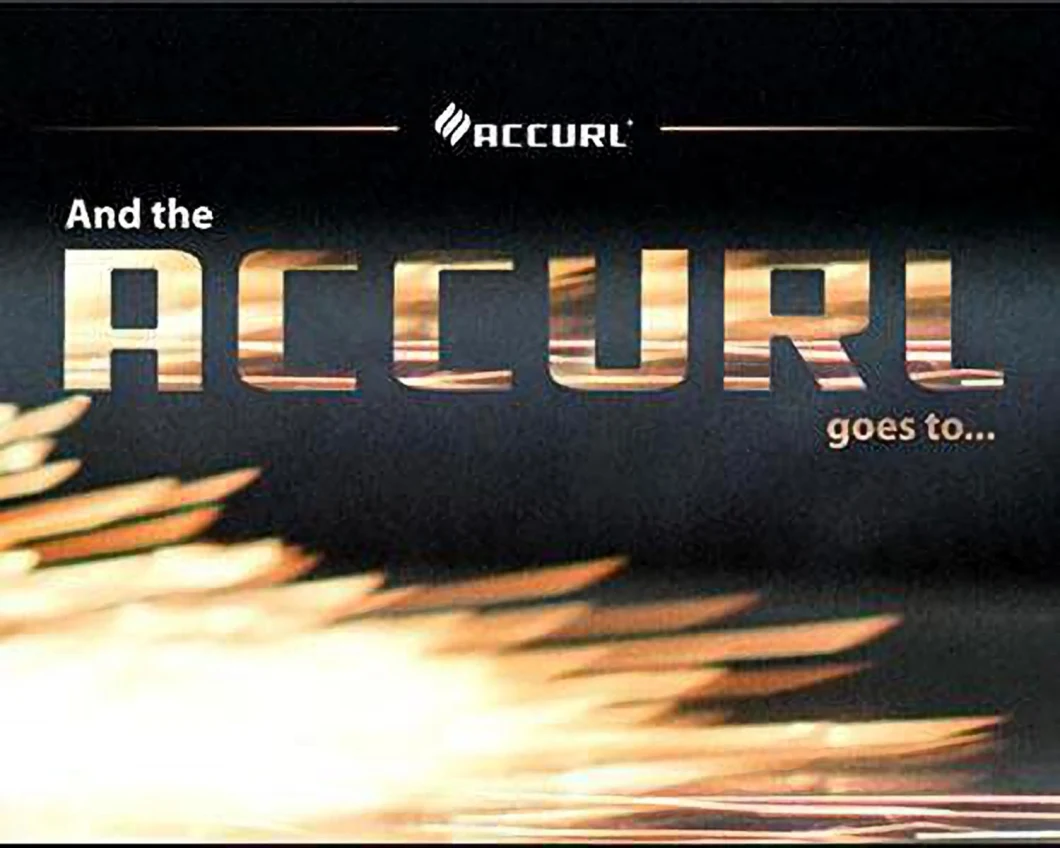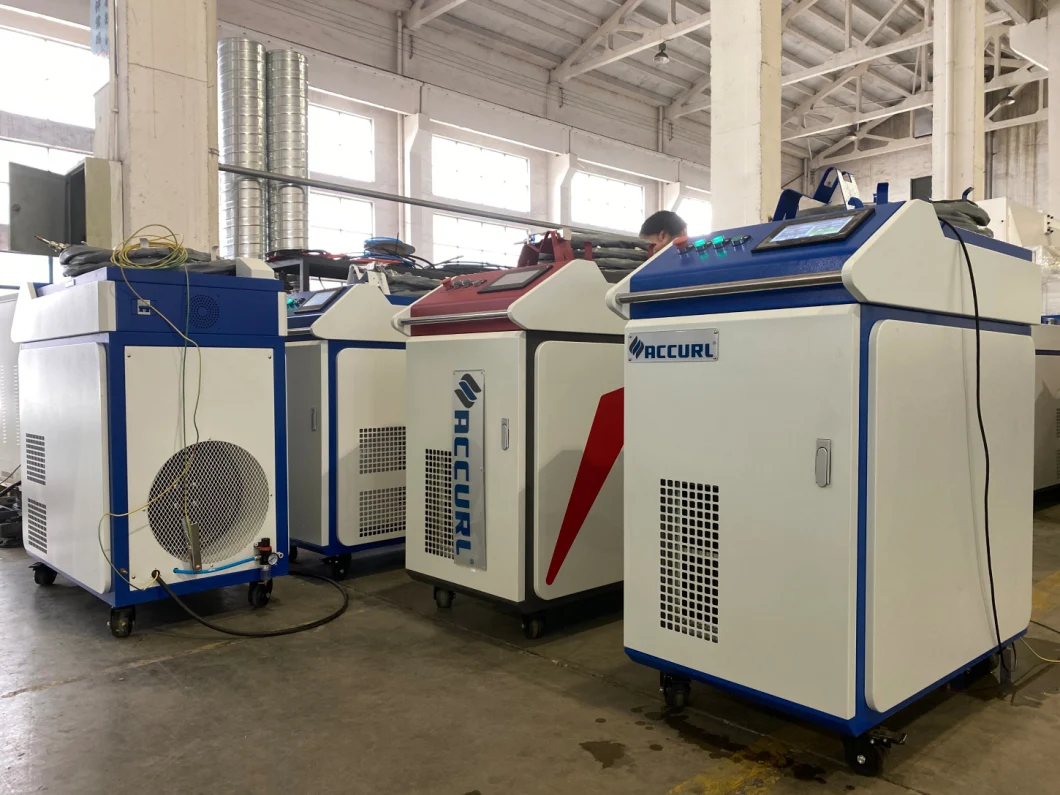 Break through the limitations of the workbench and save space costs
The Accurl handheld laser welding machine is compact in design, and the FSC 1000w/1500w /2000w is only 1/3 of the solid YAG laser welding equipment. Small body shape, free up more space, reduce the cost of equipment to occupy the plant space. Transmission fiber can be optional on demand 5/10/20 meters, up to the range of free-to-adjust.
Easy to use, saving labor costs
Compared with traditional arc welding, FCS-1000 enjoy following advantage: user-friendly design and technology upgrade, simple operation, operators do not need skilled technical certificate to achieve exquisite welding.There is no need for secondary grinding after welding, which greatly reduces the professional limitations of the operator and the cost of manpower.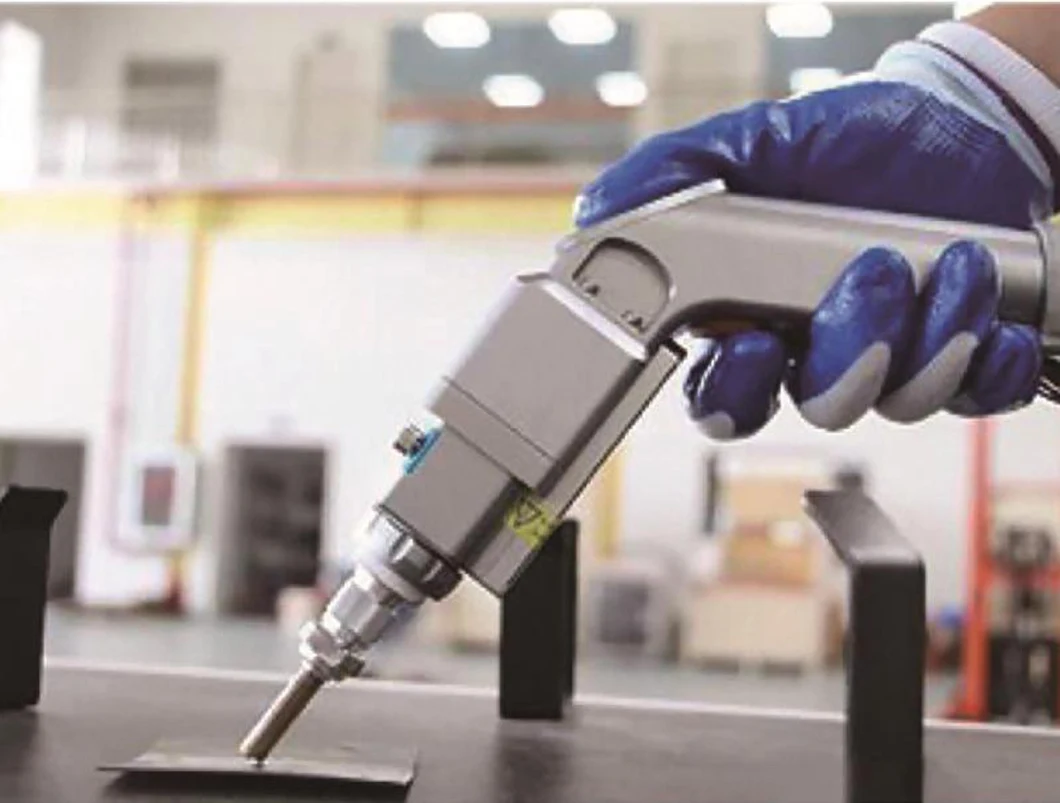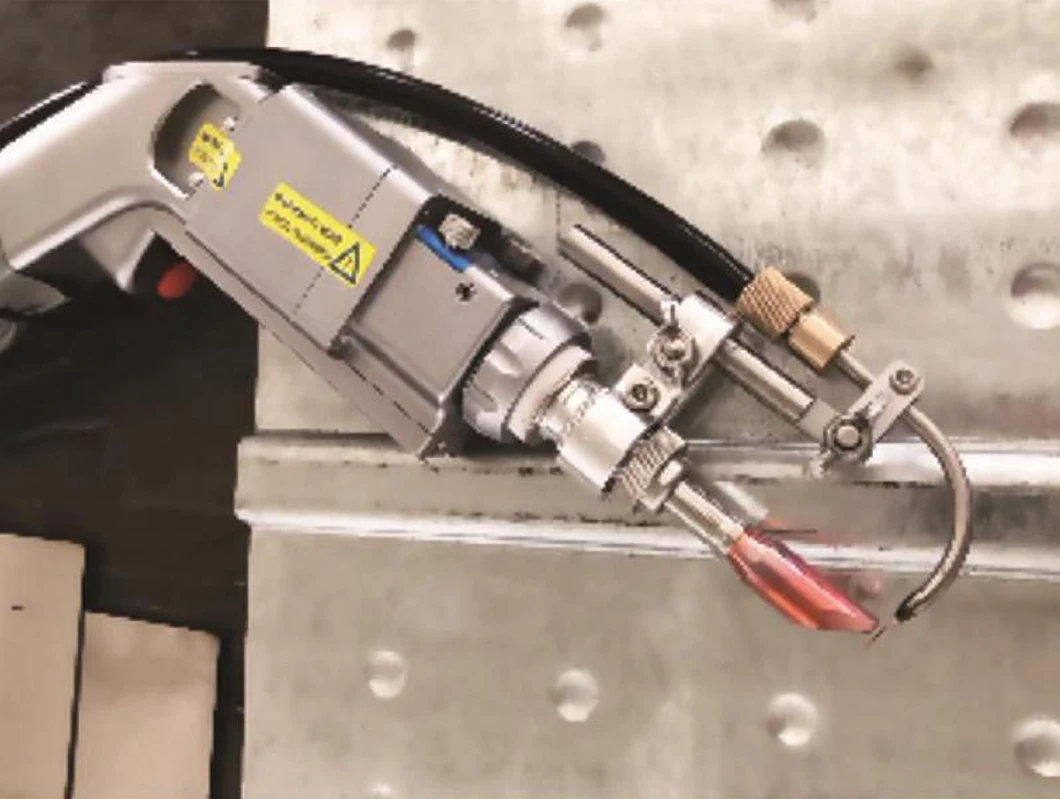 Fast welding saves on usage costs
Compared with traditional welding equipment: the FSC-1000 welding speed is more than 2 times that of solid YAG laser welding, and 3-5 times that of arc welding. The efficiency of photoelectric conversion is more than 30%, compared to 3% of solid YAG lasers, and low energy consumption reduces more unnecessary costs for production and processing.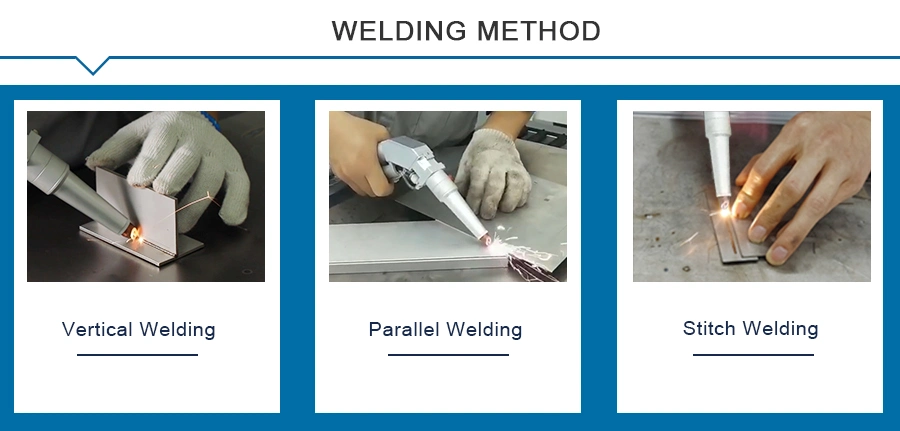 | | |
| --- | --- |
| | FCS-1000W handheld laser welding machine |
| | |
| | |
| | |
| | ≤1/5 of the thickness of sheet metal |
| | |
| | Special for handheld welding |
| | 380V/50HZ or 220V optional |
| | Nitrogen welding, output pressure 0.2Mpa |
| | |
| | |
| | |