KIS-4 Vertical Pneumatic Sealing machine
Machines can be customized according to customer requirements
Modified Atmosphere Packaging (MAP) is a technique used for prolonging the shelf-life period of fresh or minimally processed foods. In this preservation technique the air surrounding the food in the package is changed to another composition. This way the initial fresh state of the product may be prolonged. It is the shelf-life of perishable products like meat, fish, fruits and vegetables that will be prolonged with MAP since it slows the natural deterioration of the product. MAP is used with various types of products, where the mixture of gases In the package depends on the type of product, packaging materials and storage temperature. Meat and fish need very low gas permeability films so for non-respiring products (meat, fish, cheese etc.) high barrier films are used. The initial flushed gas-mixture will be maintained inside the MA package. But fruits and vegetables are respiring products where the interaction of the packaging material with the product is important. If the permeability (for O2 and CO2) of the packaging film is adapted to the products respiration, an equilibrium modified atmosphere will establish In the package and the shelf-life of the product will increase.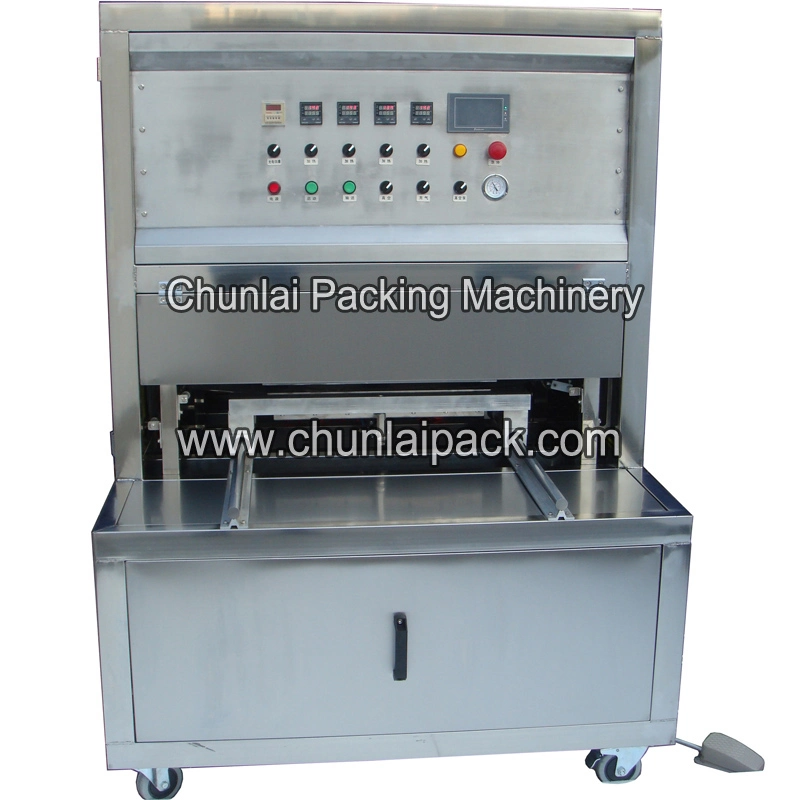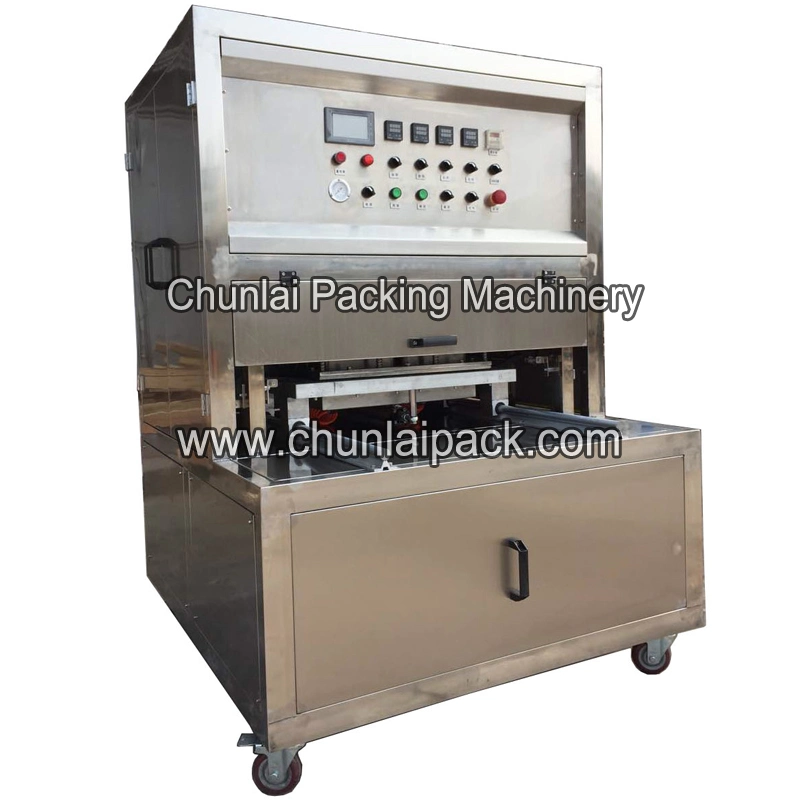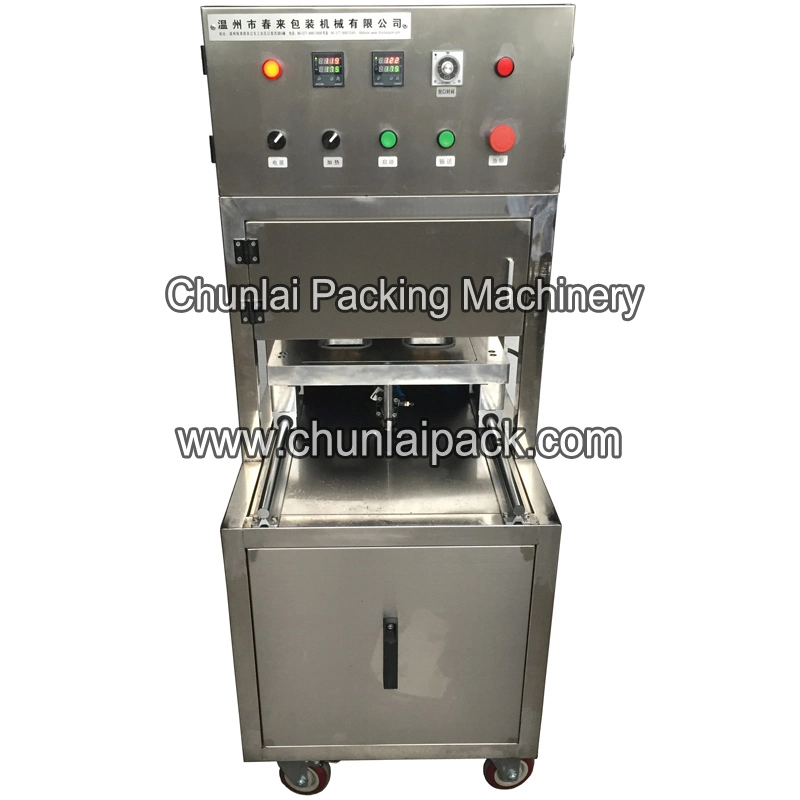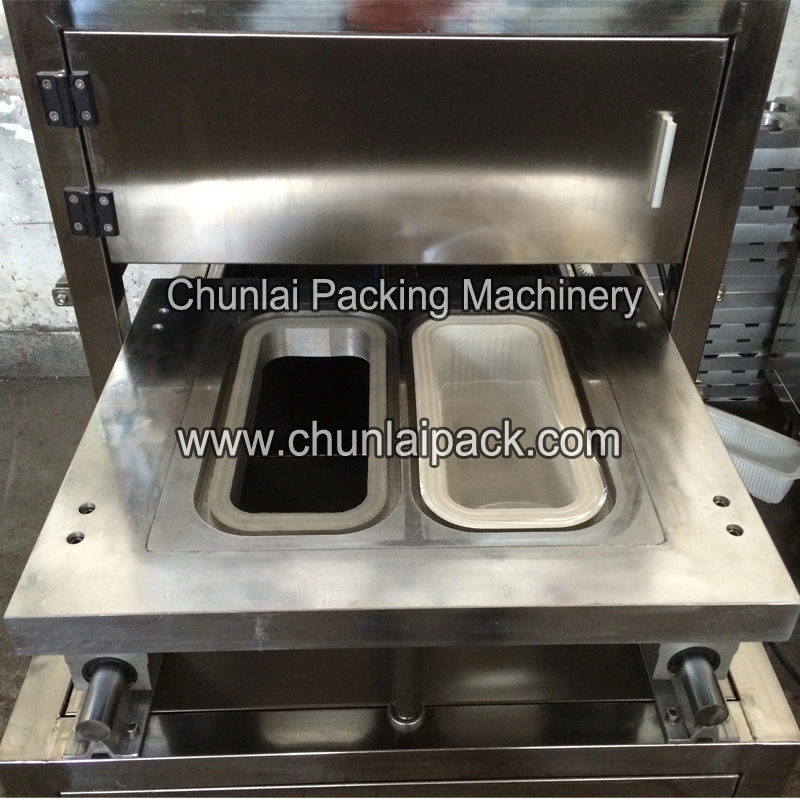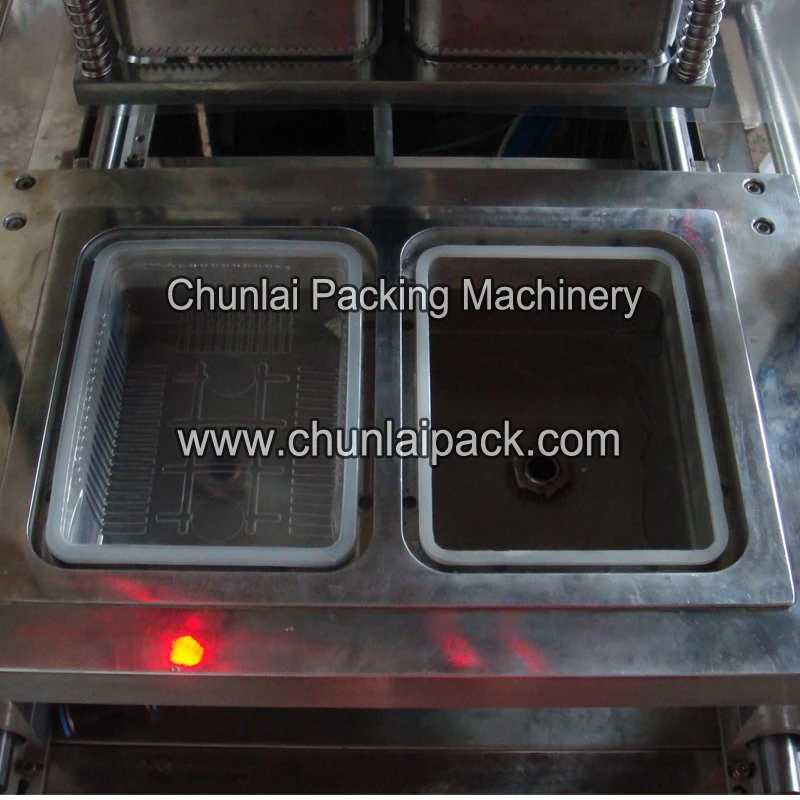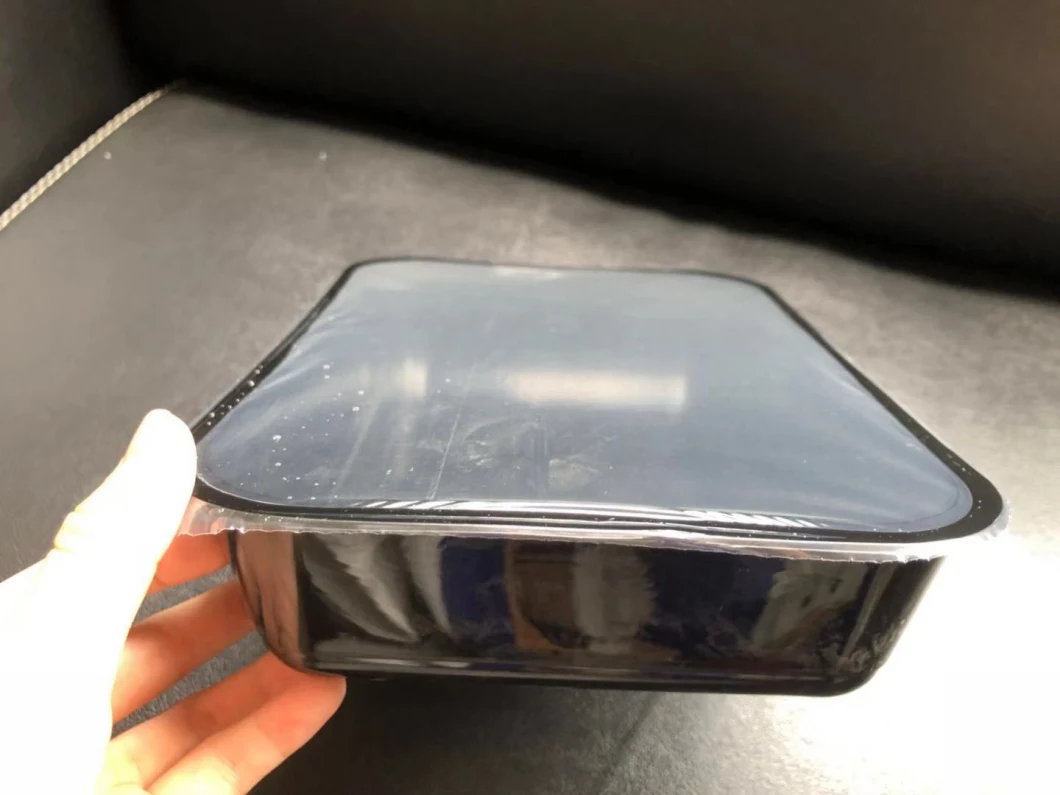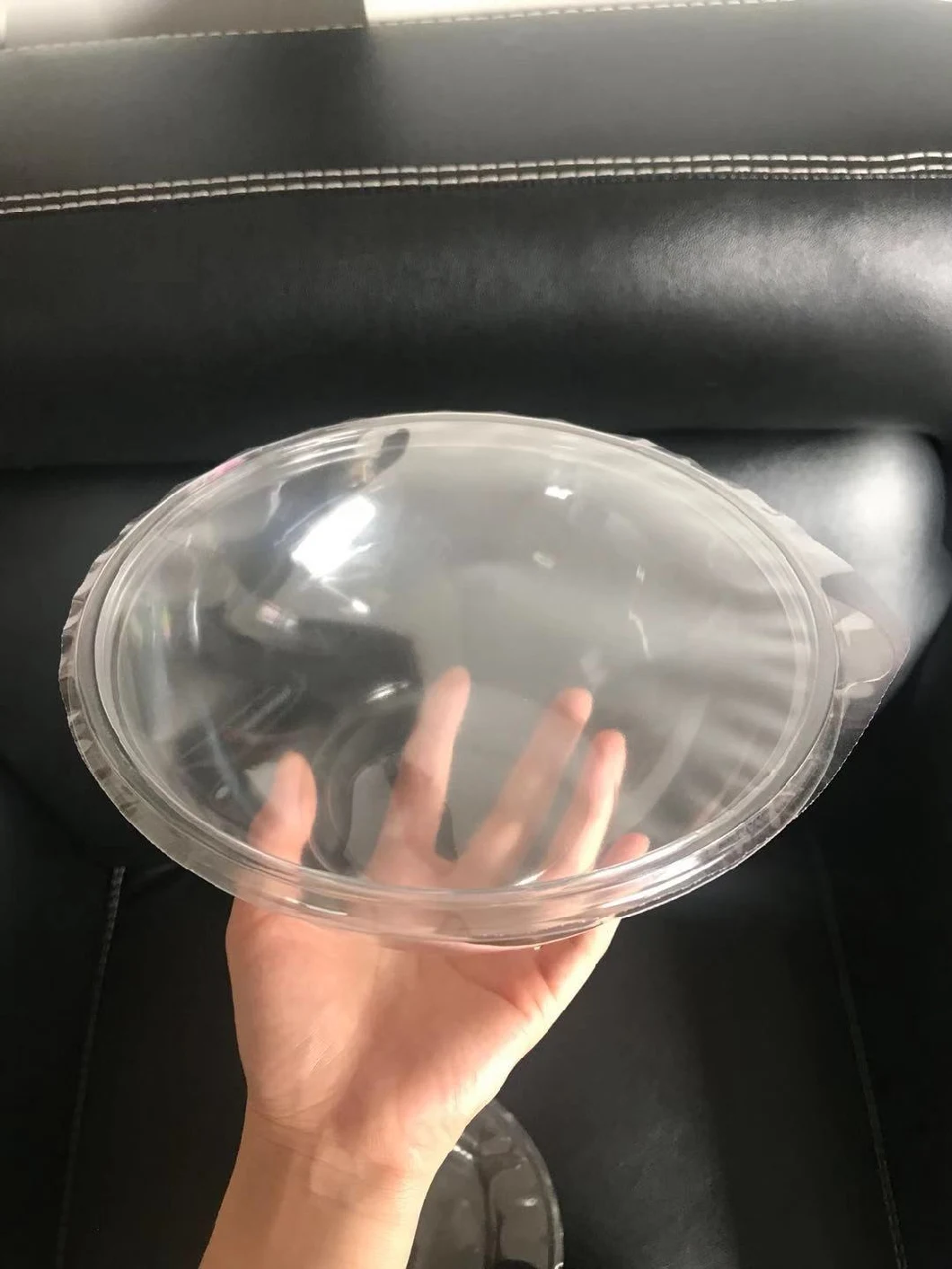 Technical parameter
| | |
| --- | --- |
| Output | 400-1800 cups/hour(can be customized) |
| Voltage | 220V 50Hz |
| Power | 2 Kw |
| Air consumption | 0.8m3/min |
| Temperature | 0-300 °c |
| Dimension | 900mmX800mmX1850mm |
| Weight | 100 kg |
sealing gas flush: nitrogen, oxyen, carbon dioxide vacuum is opitional

Business Scope of the Company
Wenzhou CHUNLAI packaging machinery co., LTD., production filling sealing machine, tray machine, plastic cup canned fruit sealing machine, filling sealing machine, duck blood sealing machine, filling machine duck blood, duck blood filling sealing machine, sealing machine, filling sealing machine, konjac yogurt box sealing machine box sealing machine, fast food machine, noodles, snack box sealing machine, rice pudding, sealing machine, bowl of porridge, sealing machine, vacuum sealing machine, film sealing machine, film of face of filling sealing machine, film machine, sealing machine, filling machine, kettle sterilization, sterilization pot, pot, water treatment equipment, vacuum packaging machine, film sealing machine, strapping machine, particles in liquid packaging machine, shrink packaging machine, tray sealer, hand pressure, pedal sealing machine and other series of packaging machinery..."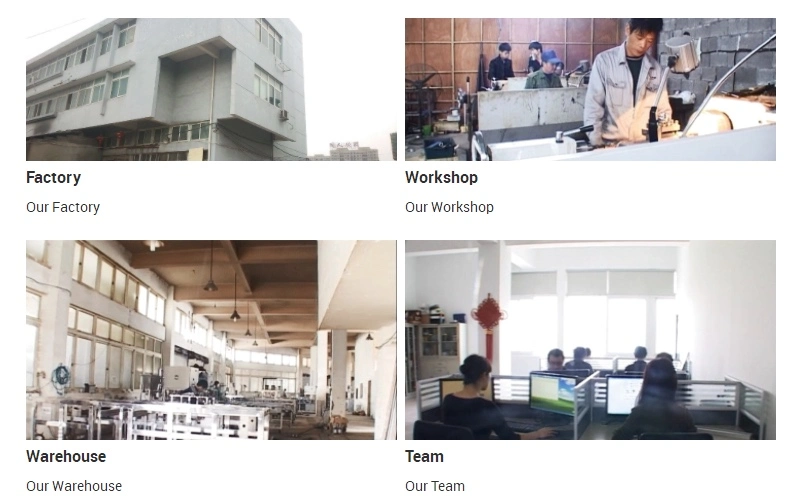 packing & shipping
| | |
| --- | --- |
| Packaging | Shipping |
| First Rust inhibitor; | First contact you the machine is ok. |
| Second Wrap film; | Second put the freight come and take the machine. |
| Third Plywood cases; | Receiving. |
| Last in container. | Accept! |
| Also you can got all photos from Vincent. | |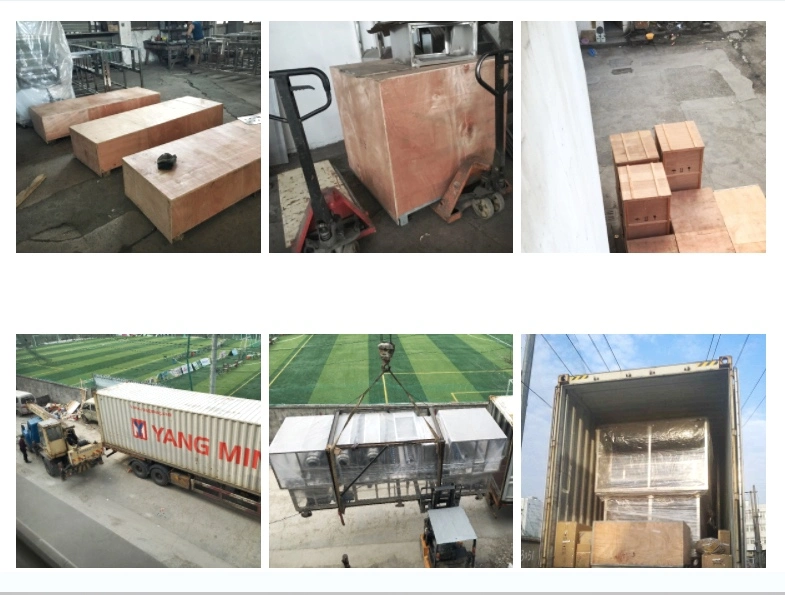 Filling for liquid ,paste,granule,powder and so on.
Sealing for cup,bottle,bowl,tray,can,jar,bucket etc...
Yogurt/Milk/Chocolate
Filling Sealing Machine

Ketchup/Chili Sauce/Caviar
Filling Sealing Machine

Ice Cream
Filling Sealing Machine

Jelly/Pudding/Honey
Filling Sealing Machine

Tofu/Bean Curd
Sealing Machine

Hummus/Cheese
Filling Sealing Machine

Fast Food
Sealing Machine

Frozen Food/Sandwich/Nut
MAP Packaging Machine


Coffee/Tea
Filling Sealing Machine

Porridge/Rice
Filling Sealing Machine

Cereal/Corn Flakes
Filling Sealing Machine

Potato Chips Canister
Sealing Machine

Wet Wipe Can
Filling Sealing Machine

Dehumidifier Box
Filling Sealing Machine

Snack
Filling Sealing Machine

Lotion/Liquid Soap
Filling Machine

Plastic Jar
Filling Sealing Machine

Cosmetic/Shampoo
Filling Sealing Machine

Instant Noodles/Pasta
Sealing Machine

Water/Juice/Oil
Filling Sealing Machine

Plastic Bucket
Filling Sealing Machine

Edible Oil/Motor Oil
Filling Production Line

Water/Juice/Milk
Filling Production Line


Detergent
Filling Production Line
Reasons for choosing us
1.our machine can be customized ,we can according to your requirement to make machine (you can give any box/cup size you want ,we all can do it ).
2. we are a factory direct sale
3.Give you best service ,we all meet your demand .
our services
1. Best Service: Product manager Roy for your service.Always FREE.
2. 12H Skypee( chunlaipack1 ) on line.
3. Welcome visit factory.
4. After sale service.
5. Mail be reply in 12 Hours.(except not working days )
6. Photos ing in trade line.

We need to know following information from you before quote?
1. the tray/cup dimension.(diameter, length, width and height)
2. will be packed which kind of product?
3. what's the tray/cup material?
4. how many trays/cups per hour?(production capacity)
5. sealing with roll film or pre-cut foil
6. if with filling, how much ml filled?
RFQ

Q: First time import, how can I believe that you would send product ?
A: We are verified company by Alibaba ,to make transaction success, we support and recommend LC or with visit our factory.
Q: How to ensure that I received the machine undamaged?
A: First , we package is standard for shipping,then send you the photo when give the product to the freight forwarder. before pick up , please confirm product undamage, if damage, The ship company will take the responsibility.
Q: What aftersales service or any question about products?
A: This machine enjoys 1 years warranty , any problem , I am on line from 9 am to 12 pm, or you can send me mail , will reply you within 12 hours , or call me directly at +86 18296171909 , I'll give you detail instruction.
Q: What should I do for now I want to buy the machine?
A: Contact cherry Now.
Contact me