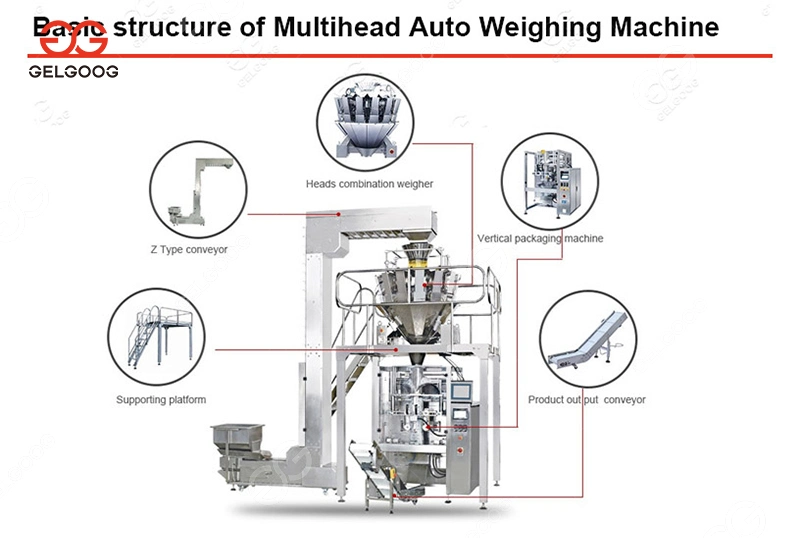 Pet Food Packing Machine Application:
The packing machine is suitable for packaging kinds of granule product, such as
snacks,
nuts, popcorn, sugar, rice, frozen
food
, desiccantin food industry, chemical industry
.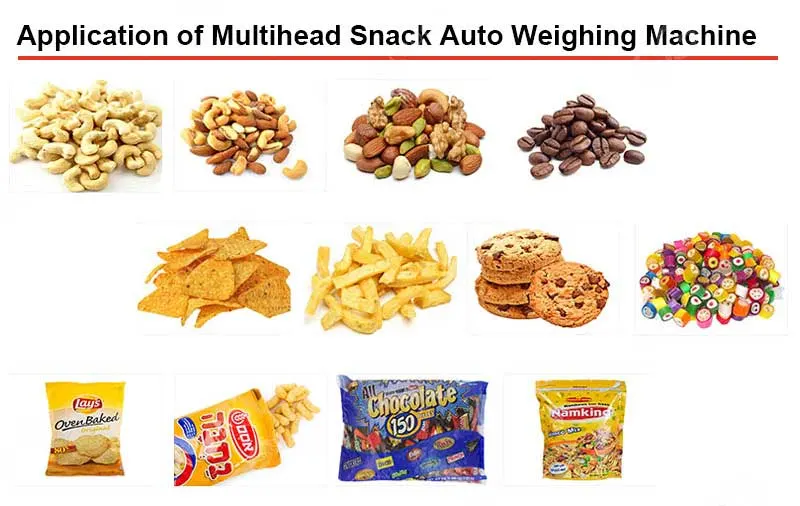 Pet Food Packing Machine Working Principle:
1. Feeding: the product will be delivered to the weigher by Z type conveyor.
2. Weighing: multihead weigher is used to weight the product, when the weight reaches target weight, multi-head weigher will automatically feed to the packaging machine.
3. Date Printing: There is a printer installed on the packing machine, production date, expiry date can be print automatically.
4. Bag Making: bag former: vertical sealing device and horizontal sealing device will make film into bag and pack the product to complete the packaging process.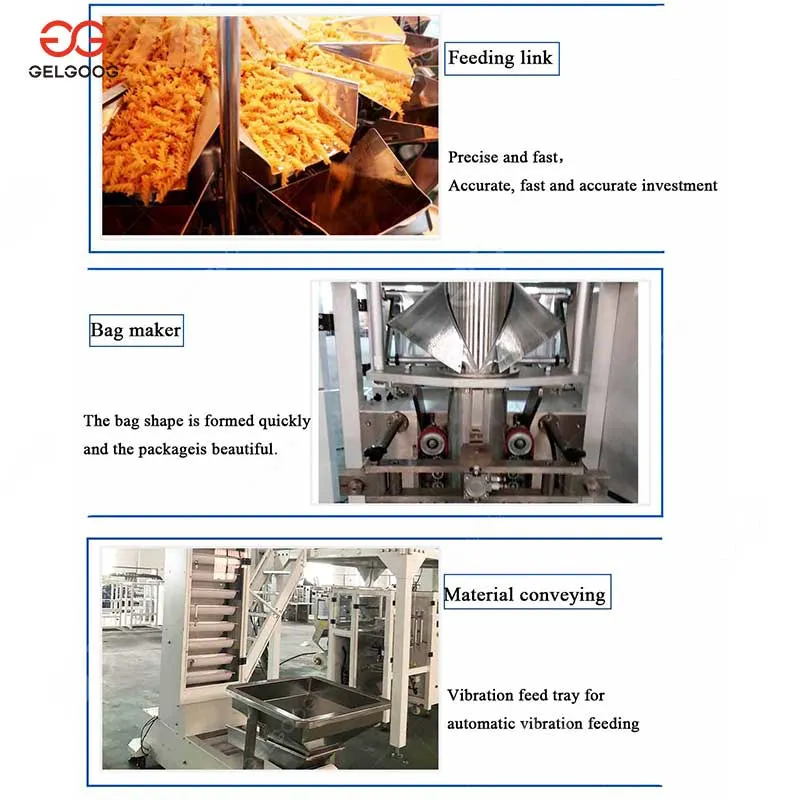 Pet Food Packing Machine
Main Function:
1. Efficient: Bag - making, filling, sealing, cutting, heating, date / lot number achieved in one time
.
2. Intelligent: Packing speed and bag length can be set through the screen without part changes
.
3. Profession: Independent temperature controller with heat balance enables different packing materials
.
4. Characteristic: Automatic stop function, with safe operation and saving the film
.
5. Convenient: Low loss, labor saving, easy for operation and maintenance.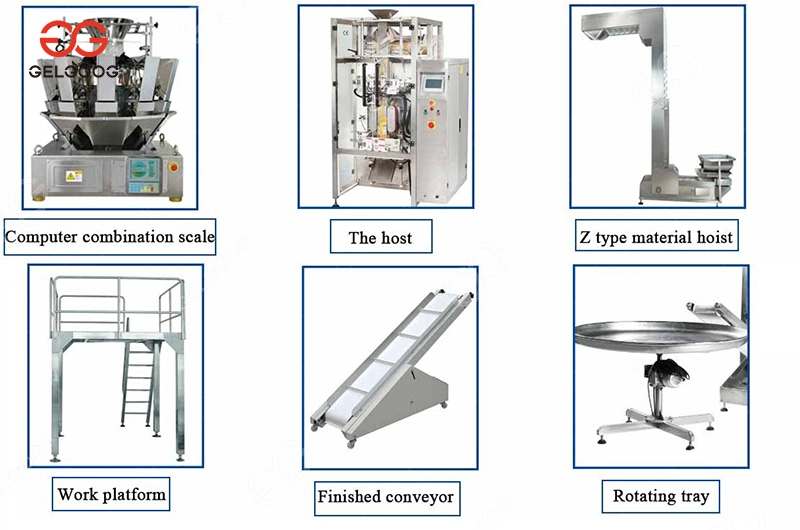 Technical Parameters:
Model

Composition

Quantity

Automatic Weighing and Filling Machine

vertical packing machine

1

10

/14

heads combination scale

1

Z type hoist

1

support platform

1

finished output machine

1