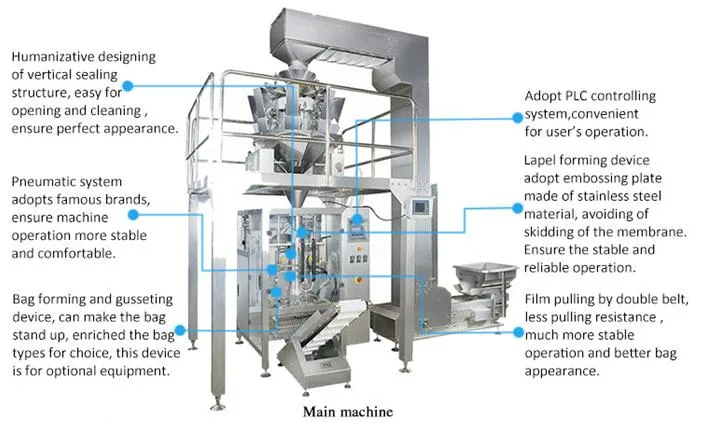 1.
Z conveyor and its feeder: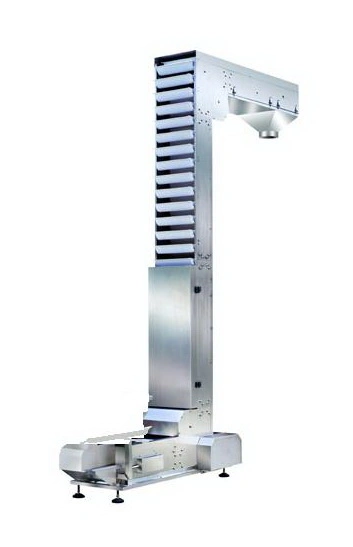 The conveyer is applicable for vertical lifting of grain material in departments such as corn, food, fodder and chemical industry, etc.
For the lifting machine, the hopper is driven by the chains to lift. It's used for vertical feeding of grain or small block material. It has advantages of large lifting quantity and highness.
The height of lifting: 360cm (discharging height 310cm)or others can be made according to customer's need.
Conveyor speed controlled by inverter. Bucket movement controlled by level sensor.
Max 90buckets/min
Power: 550W Voltage: 220V
Size: 3200x435x3650mm
Packing size: 1) main body:200x120x110cm=2.64CBM, about 300kg gross weight
2) vibration feeder: about 0.7CBM, about 100kg gross weight
2.
JY-10HST 10heads multihead weigher: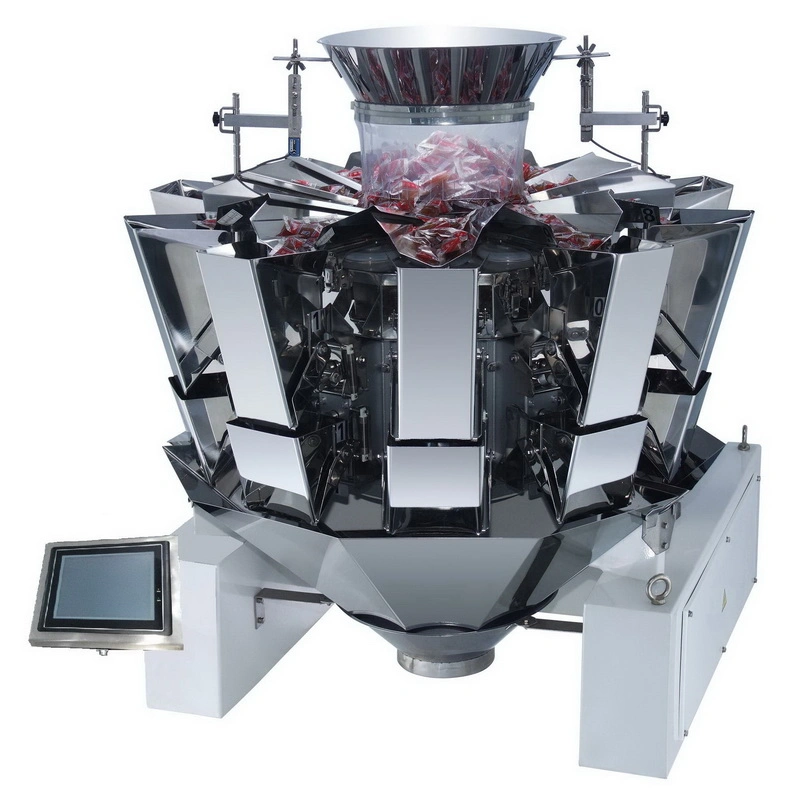 Main Features
1
) The most efficient and accurate weight calculation by computer
.
2
)
Circle
dump avoid materials
drops together to avoid break and pile up
3
)
10.1 inch
touch screen with multiple language
s
.
4
) Adjustable backlight control for vision protection
5
) Compatible with single packaging machine for automatic weighing.
6
) Instant hopper vibration index for better control.
7
)
50
preset programs for multiple tasks.
8)
Individual setting linear vibration amplitude
9)
Templated motor drive, convenient for dismantling
U
se range
Food: Snack, candy, sugar, beans, chips, frozen food, sticky food, salad, pet food
Non food: small screws, buttons, nails, toys
W
eight range:
8g-1500g/dump
Buckets
10
pc 1.5L
weighing buckets
O
perate language
English, France, Spanish, Hungary, Germany, Finland
.
voltage
110V, 220V, 50/60HZ
Net weight/gross weight
260kg/330kg
P
acking size
108X108X124cm
3. Platform: 170X195X170CM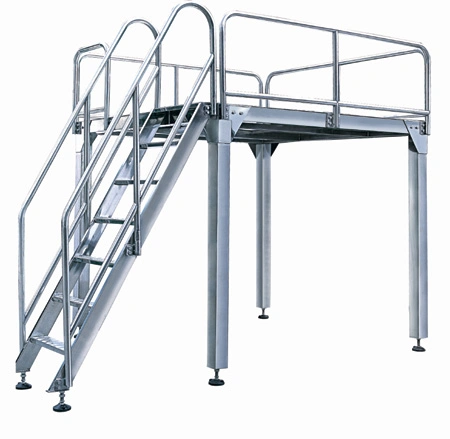 4. JY-13 vertical packing machine :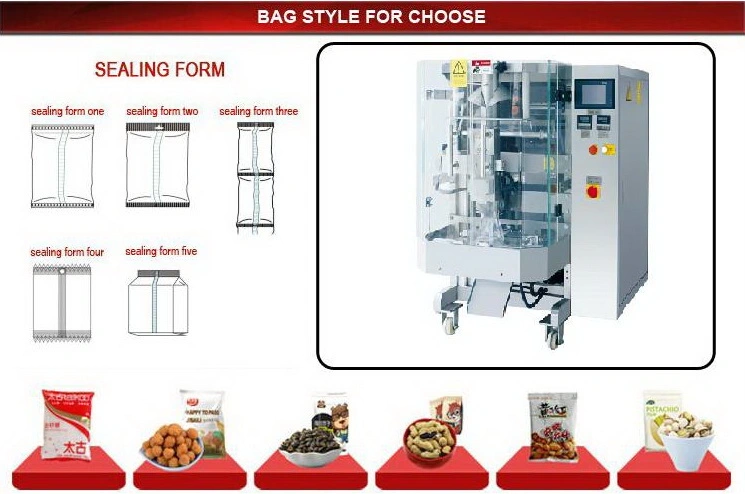 Features:
Suit for: OPP/CPP, CPP/PE, MST/PE
and other types of heat sealing film
The touch-sensitive screen can display the state of machine, operation in struction and the state of breakdown in either Chinese and English, easy operation
It has a compact structure and every component has been made carefully, and the touching part of material are made by stainless steel
For guaranteeing stable ling-term operation of the machine, electrical equipments and pneumatic equipments are all made by famous manufacturers of the world
The date printer has an alarming equipment of no ink belt, without escaping printing.
Specification:
Packaging speed: 5-60bag/min
Bag making size: (L)50-300mm (W)60-200mm
Bag making type: pillow bag, vertical bag and make hole equipment (need to add extra money)
Filling range: 150-1300ml
Max packaging film width: 440mm
Film thickness: 0.04-0.08mm
Air consumption: 200L/min
Total power/ voltage: 2.2KW/220V, 50-60HZ
Outside size: 1400X970X1600mm
Gross weight: 400kg
Application:
Grain, strip and slice materials such as expanded food, shrimp cracker, candies, peanuts and popcorns.
Package for grain materials such as rice, salt, jelly, mung bean oatmeal and laundry powder.
Function:
The design of this machine is reasonable and elaborate. Its performance is stable and it is easy to handle. It can cut the edge of every single bag or every several joint bags according to specific requirement. All proceedings of feeding, measure, bag-making, date printing, filling, puffing, sealing, cutting and outputting finished products are finished automatically.
5. Discharge conveyor: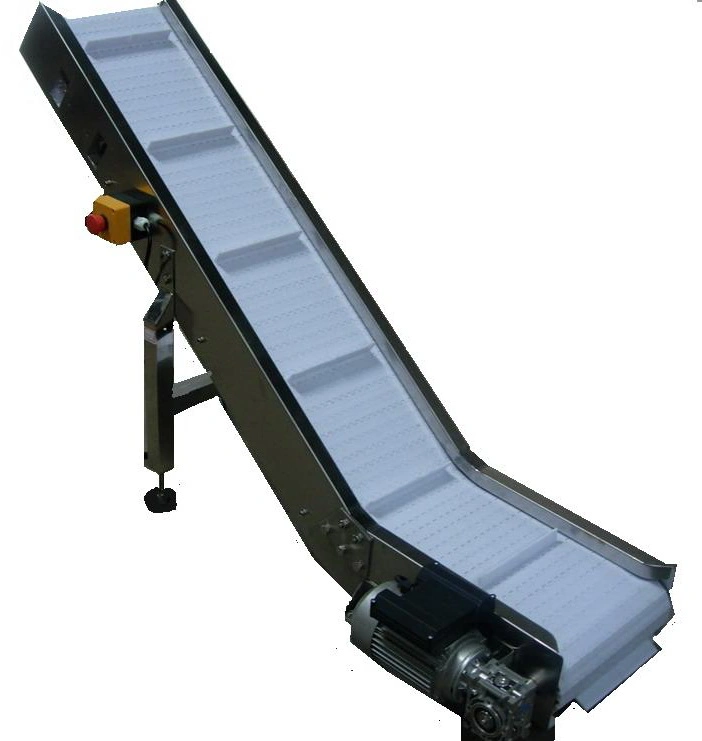 (stainless steel main frame and food class belt)