Fiber/CO2/UV Laser Engraving Machine 3D Printing Machine Logo Printing Machine Laser Marking Machine for Metal/Plastic/Phone



Product Show:
With compact and portable structure, the fiber laser marking machine has many models to satisfy 3C electronic products manufacturers. Since 2003, China's first fiber laser marking machine was born in HGLASER, we have mastered the core technology of the fiber laser marking.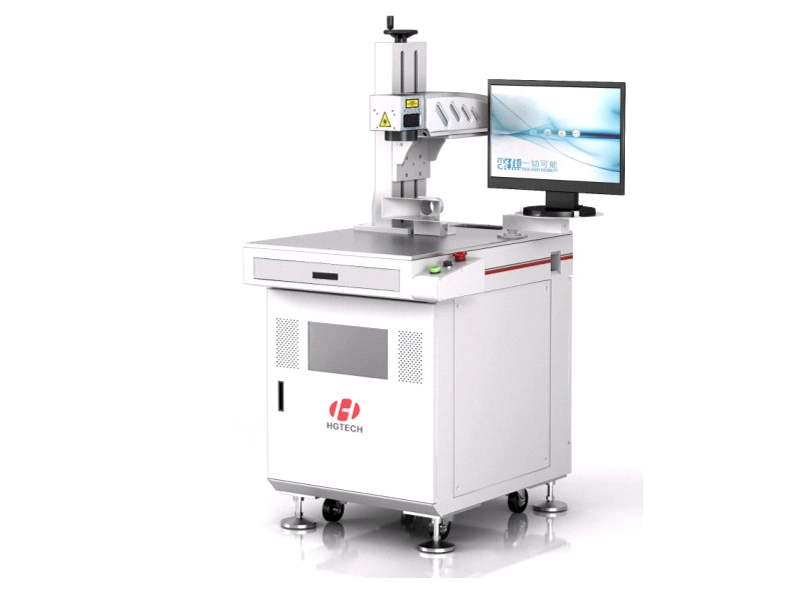 Model
LSF10
LSF20
LSF30
LSF40
LSF50
Average Output Power
10W
20W
30W
40W
50W
Linear Speed
≤7000mm/s
Marking Area
70×70mm 110×110mm
Min Character Height
0.2mm
Marking Depth
0.4mm(depending on materials)
Min Linear Width
0.01mm
Power Supply
AC 220V 50KHz
Protective Cover
Optional
1. With international high-quality fiber laser, it can mark all sorts of precise patterns according to customer requirements;
2. Multiple power laser light source, available for many industries;
3. Fast speed, high efficiency, stable output power, high reliability;
4. Long life, maintenance-free within 100,000 hours, operated in 24 hours and severe working condition;
5. High electro-optic conversion efficiency, little energy coupling loss, less power consumption with just 0.5 KW/Hour;
6. Small and compact size, easy to carry, save production space.
Sample Show: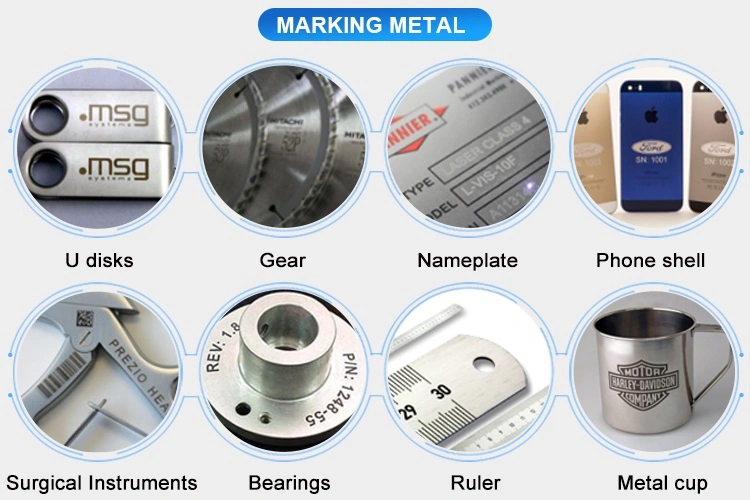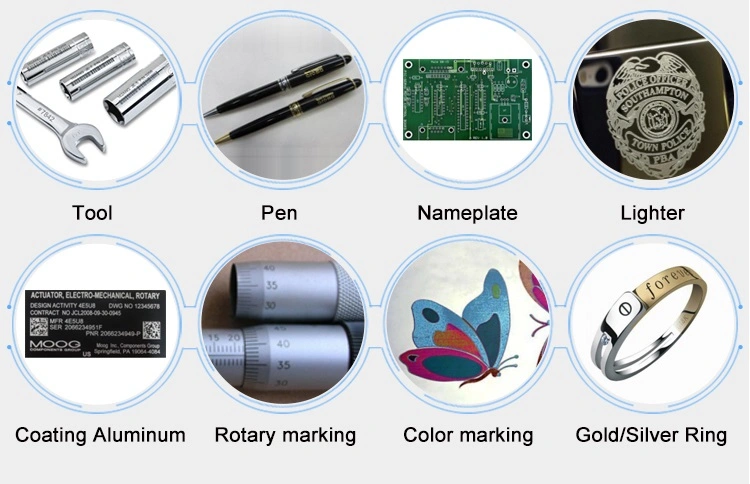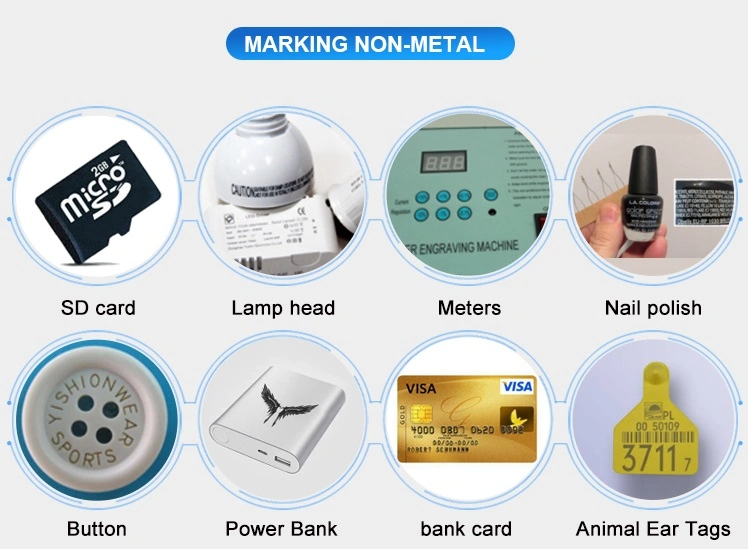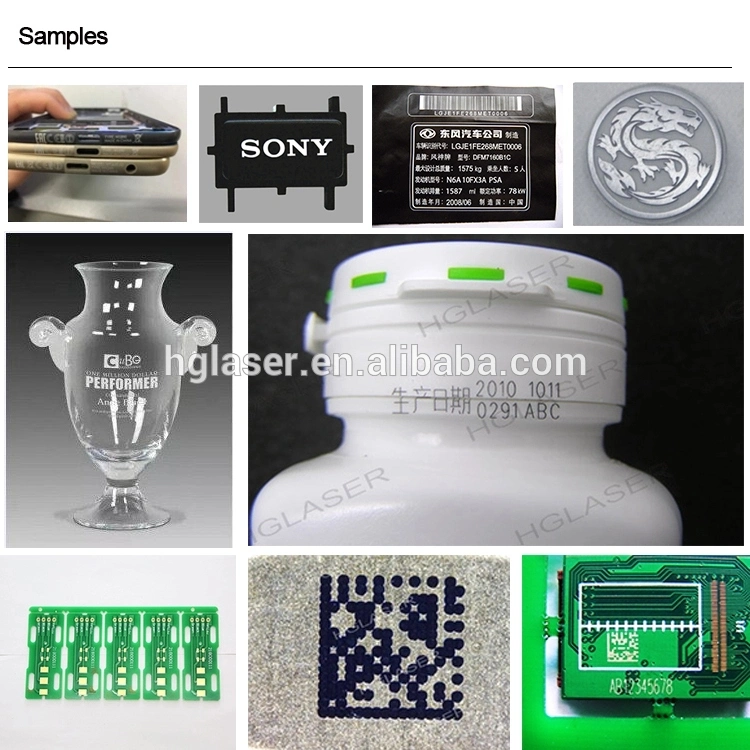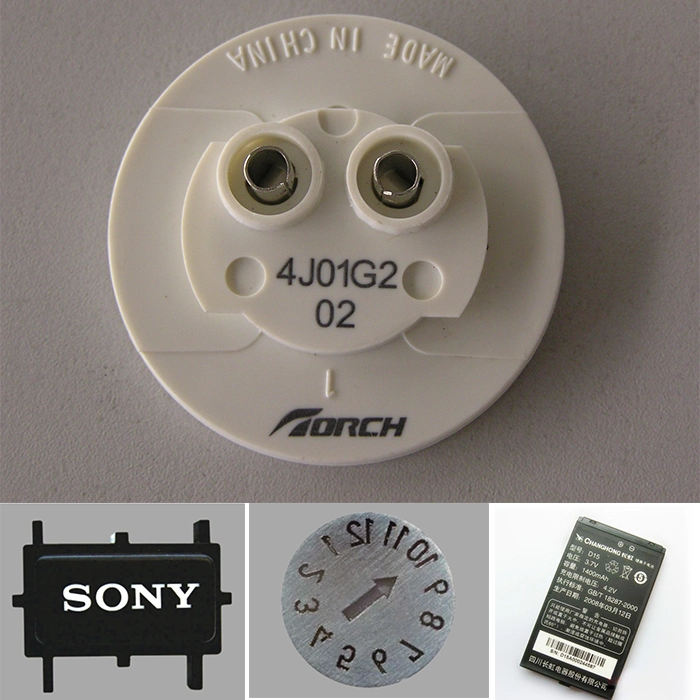 Company Introduction:

Wuhan Huagong Laser Engineering Co.,Ltd is one of the largest laser equipment manufacturers in China. HGLASER is the main subsidiary company of Huagongtech Co., Ltd. (Stock code: 000988)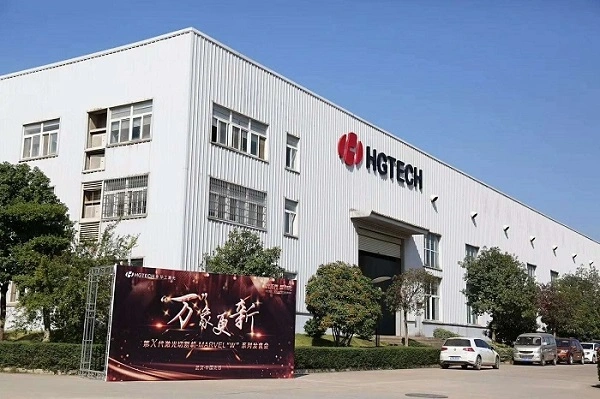 HGLASER is a national key high-tech enterprise, possessing technology centers and provincial key laboratories. Relying on the National Engineering Research Center for Laser Processing, National Key Laboratory for Laser Technology and Exhibition Center for Laser Technology Processing, HGLASER undertakes national key projects and scientific research projects.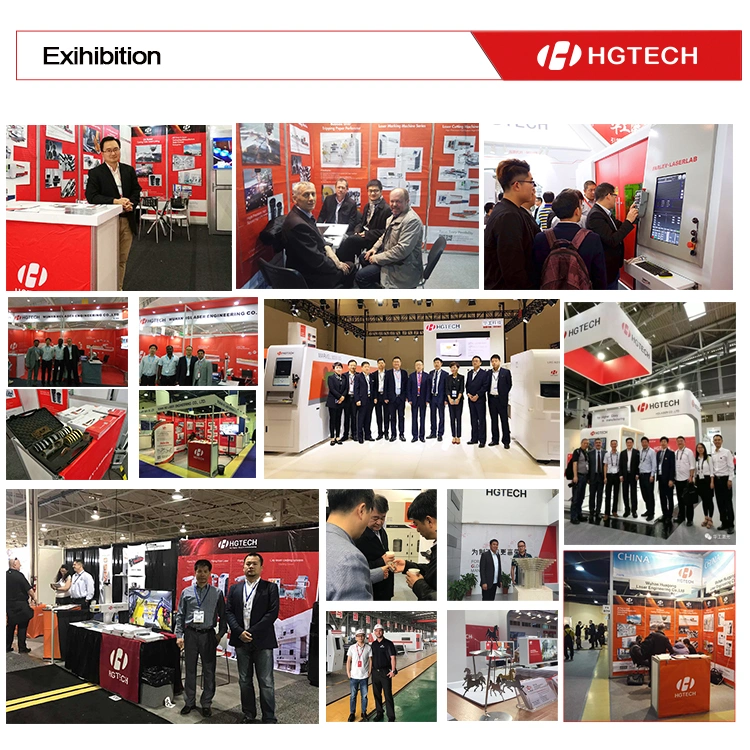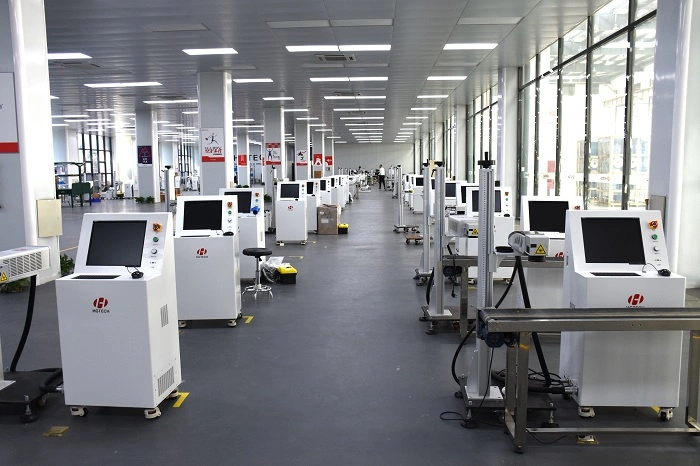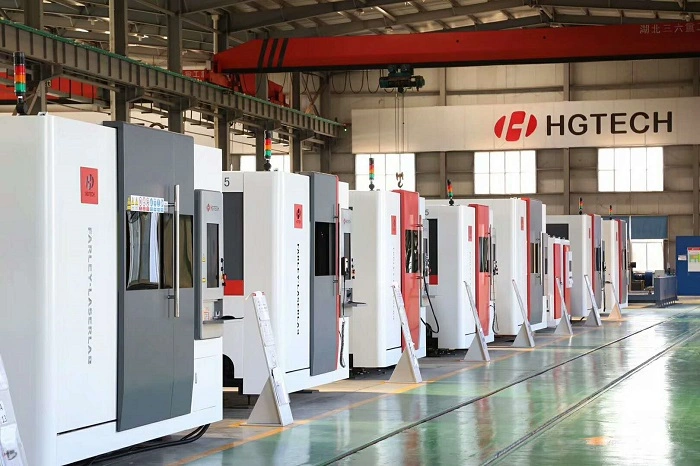 Wuhan Huagong Laser Engineering Co.,Ltd possesses HGLASER and FARLEY?LASERLAB two famous brands. HGLASER has always been committed to providing broad and comprehensive laser manufacturing solutions in industrial manufacturing field, researching, manufacturing and selling various laser processing and plasma machining equipments, providing tube laser cutting processing and oil pipeline trade services. The main products of HGLASER cover the full power series of laser cutting systems, laser welding systems, laser marking series, laser texturing equipments, laser heat treatment systems, laser drilling machines, laser devices, all kinds of support devices, laser processing and plasma machining equipments, which are used widely in metallurgy, non-ferrous metals, automobiles, parts, aviation, military, precision instruments, machine manufacturing, hardware, integrated circuits, semiconductor manufacturing, solar, education, communication and measurement, packaging, leathers, plastics, rubbers, jewelries, crafts, medical equipments, etc.
FAQ:
Q1 :How about warranty?
A1:3 years quality guaranty, the machine with main parts(excluding the consumables) shall be changed free of charge(some parts will be maintained) when if any problem during the warranty period.

Q2: I don't know which one is suitable for me ?
A2:Please tell me your
1) Max work size:We can do work size with 110*100mm-----300mm*300mm.
2) Materials and marking effect:we will check whether our machine is suitable for you or not and choose a most suitable power and optional parts.

Q3:Payment terms?
A3:TT/West Union/Payple/LC/Cash and so on.

Q4:Do you have CE document and other documents for customs clearance?
A4:Yes,we have Original. At first we will show you and And after shipment we will give you CE/Packing list/Commercial Invoice/Sales contract for customs clearance.

Q5:I don't know how to use after i receive Or i have problem during use,how to do?
A5:
1) We have detailed user manual with pictures and CD,you can learn step by step.
2) If have any problem during use,you need our technician to judge
The problem elsewhere will be solved by us. We can provide team viewer

Whatsapp/Email/Phone/Skype with cam till all of your problems finished.We can also provide Door service if you need.
Contact Us
Wuhan HGLaser Engineering Co.,Ltd.
Address: HGTECH Laser Industry Park, HUST Science & Technology Park, East Lake High Technology Development Zone, Wuhan
Zip Code: 430223
International Business: +86 27 8718 0225
After-Sales Service Tel: +86 27 8718 0232
Fax: +86 27 8718 0210