Vertical Automatic Powder Packing Machine for Cocoa Curry Coffee Flour
Application:
This is a basic forming filling sealing machine
,
with a wide usage in food, detergent, physic etc packing field. The bag shapes can as follows: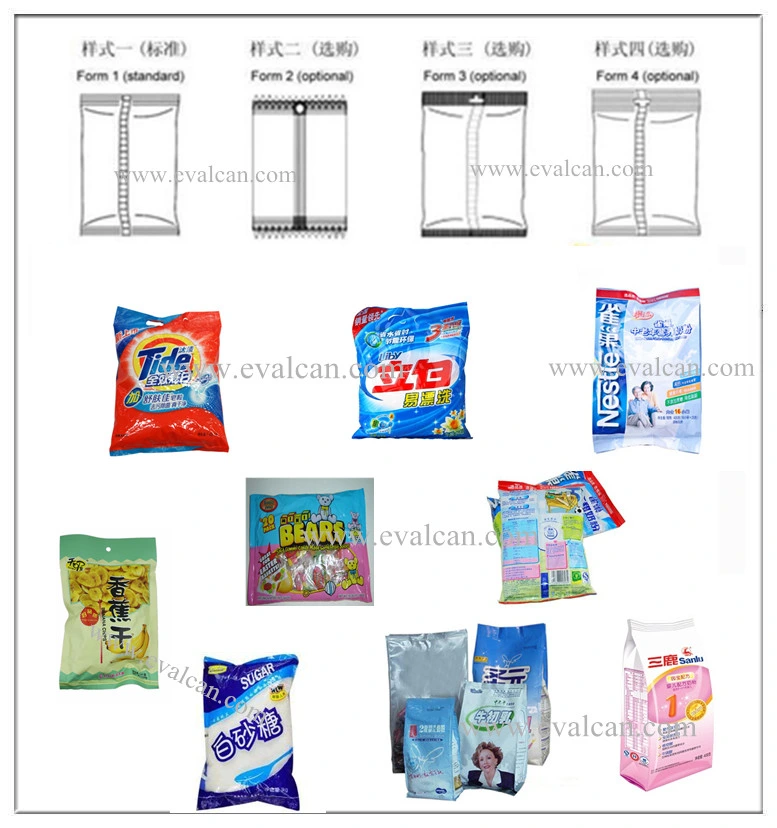 Also can make the side sealed bag like 3-side sealing bags, 4-side sealing bags and the side sealed gusset bags.
The machine could accomplish the carton packing with carton box packing machine.
Changing the measuring system, this machine also can be used for a lot of materials, like:
| | | |
| --- | --- | --- |
| Measuring System | Measuring Type | Material Range |
| Multi-head Scale | By weight | Granule type materials, solid type materials like chips, detergent, candy etc. |
| Auger Filler | By volume | Powder type materials, like milk powder, flour, detergent powder etc. |
| Volumetric Cup | By volume | Heavy powder and small granules type materials, like seeds, beans, salt, sugar etc. |
| Measuring Pump | By volume | Liquid type materials, like juice, paste etc. |
As a basic packing machine, this type of machines also has a wide range of bag sizes can be made:
| | | |
| --- | --- | --- |
| Model | Bag Length Range | Bag Width Range |
| RL320 | 40-190mm | 40-150mm |
| RL420 | 80-300mm | 80-200mm |
| RL530 | 100-350mm | 100-250mm |
| RL620 | 100-400mm | 150-300mm |
| RL750 | 100-450mm | 150-360mm |
| RL800 | 150-450mm | 200-385mm |
For other bag size can be customized.
Features and Application:
Suitable for automatic packing of popped food, fruit, candy, biscuit, deep-frozen food , melon seeds, roasted nuts, pips and other granule materials.
1. Packing machine with safety protection, conform to firm's safety management requires.
2. Use intelligent temperature controlling machine to have accurate temperature control; ensure the artistic and neat seal.
3. Use PLC control servo electrical double-pull or single pull membrane structure, super touch screen structure drives the control center; maximize the whole machine's control precision.
4. This packing machine completes the whole packing procedure of measuring, loading materials, bagging, date printing, charging (exhausting) and products transporting automatically as well as counting.
5. Have error indicating system, helping handle the trouble immediately.
6. Make block bags and hanging bags according to customers' different requires.
Main Parameters:
Models

RL320

RL420

RL530

Packing speed

≤70bags/min

≤80bags/min

≤70bags/min

Bag size range

L40~190mm




W40~150mm

L80~300mm




W80~200mm

L100~350mm




W100~250mm

Bag type

3-side seal bag/4-side seal bag/pillow bag/ gusset bag

3-side




seal bag/4-side seal bag/pillow bag/ gusset bag

3-side seal bag/4-side seal bag/pillow bag/ gusset bag

Electrical type

AC220V/50HZ

Power

2.3KW

3KW

5KW

Compressed air

0.6-0.8Mpa

Models

RL620

RL750

RL800

Packing speed

≤65bags/min

60bags/min

≤60bags/min

Bag size range

L100~400mm




W150~300mm

L100~450mm




W150~360mm

L150~450mm




W200~385mm

Bag type

3-side seal bag/4-side seal bag/pillow bag/ gusset bag

3-side seal bag/4-side seal bag/pillow bag/ gusset bag

Gusset bag/pillow bag

Electrical type

AC220V/50HZ

Power

4KW

4.75KW

4.75KW

Compressed air

0.6-0.8Mpa
Machine Introduction:
Packing Machine with Auger Filler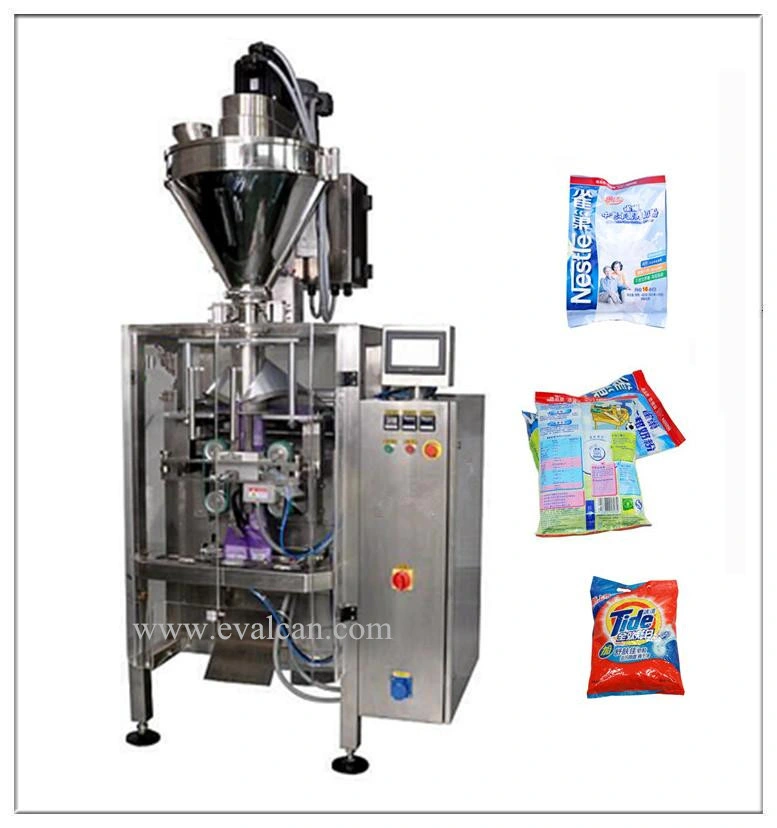 Application:
Used for packing powder type materials, like milk powder, detergent powder, flours etc., using auger filler to get the fast and high precision measuring, the precision could be +0.5g, has a weighing range 10g-2000kg, max speed can get to 90bags/min.
Extra Functions Introduction:
In order to get a whole packing function, there are a series of accessories can be selected for this packing machine, like:
1-Date printer
This packing machine can use three type of printer:
A-Hot ribbon printer, can print date, batch number on the bag by hot ribbon, max. 3 lines.
B-Ink jet printer, can use ink jet to print the date information etc. on bags, without line limits.
C-Thermo-transfer printer, can use this printer to print the number, character information, and the bar code, logo, picture etc. on bags.
2-Detection devices
Can set metal detector before packing, and connecting with packing machine to select out the packs has the metal in.
Can set check weight after packing, to select the wrong weight packs.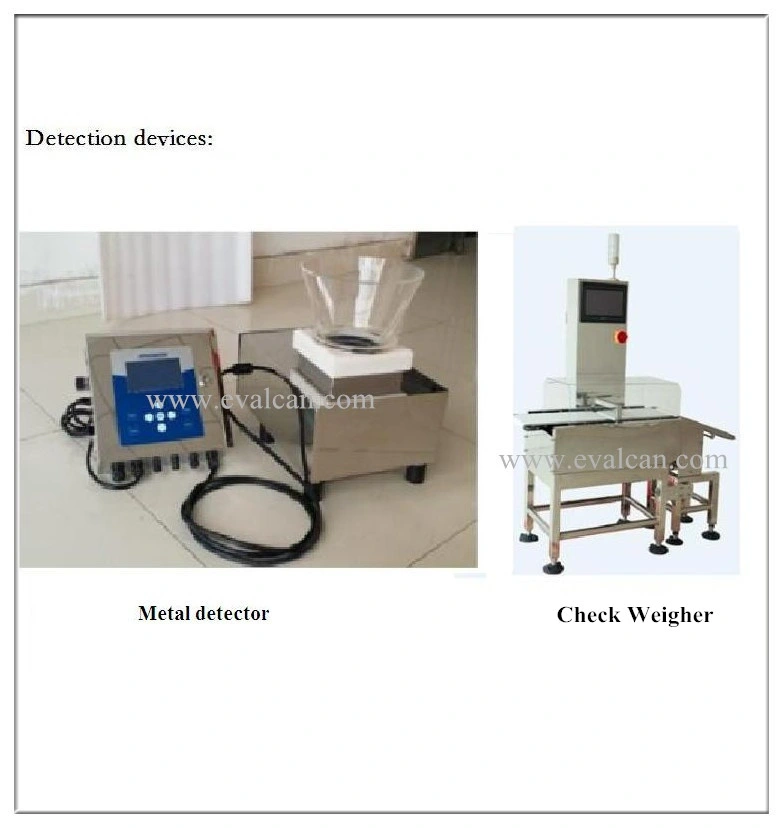 Also this packing system can cooperate with the case erector, case filler, case sealer outlet conveyor, rotor table etc. to complete
a whole packing system.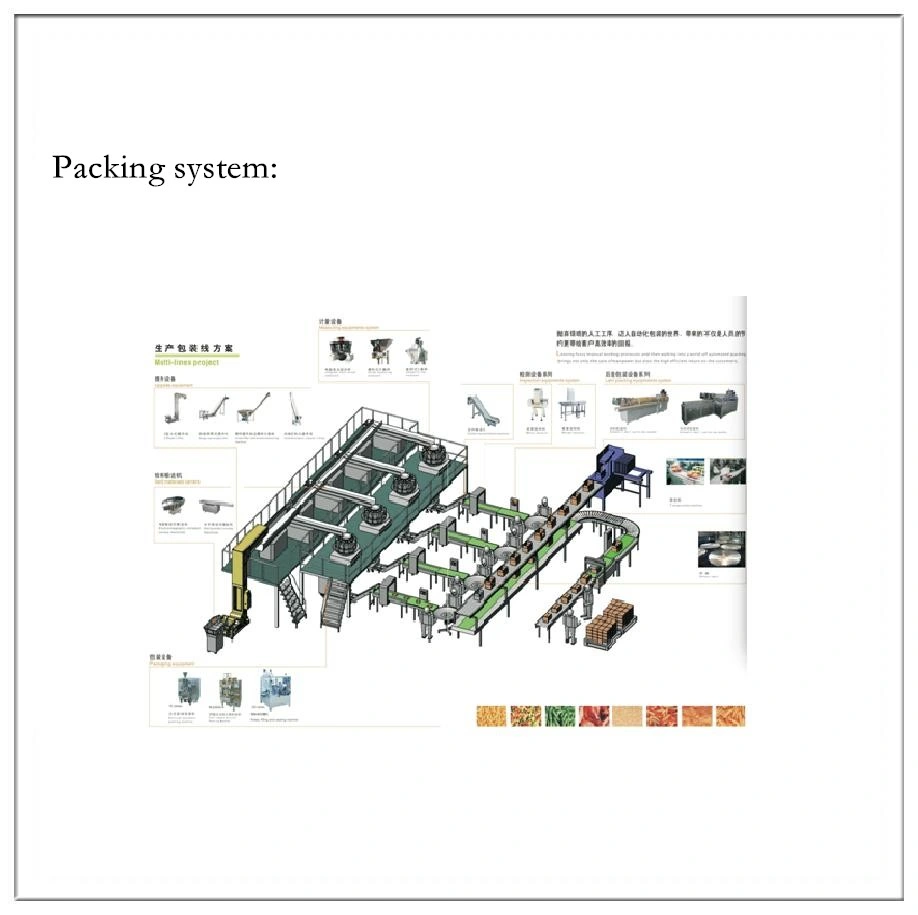 Kindly Reminding:
Please tell us the following information when sending inquiries. We will recommend suitable machine or provide suggestions upon the following information. Thank you in advance.
1. The product
2. Bag shape
3. Bag size
4. Filling weight
5. Packing speed
Tip: Pictures along with the information above will be better.
Our Service:
1.With packing video, give you direct feeling about our machine.
2.Free packing solution from our chief engineer.
3. If any problems happend and you can not find out the solutions, Telecom or Online face
to face communication available 24 hours.
4. One year guranty for machine, two years guaranty for electrical part. During the warranty
year if any of the parts broken not by man-made. We will free charge to replace the new one
to you.
If you have interest in our products please contact:
Phone:
+86-13732230319