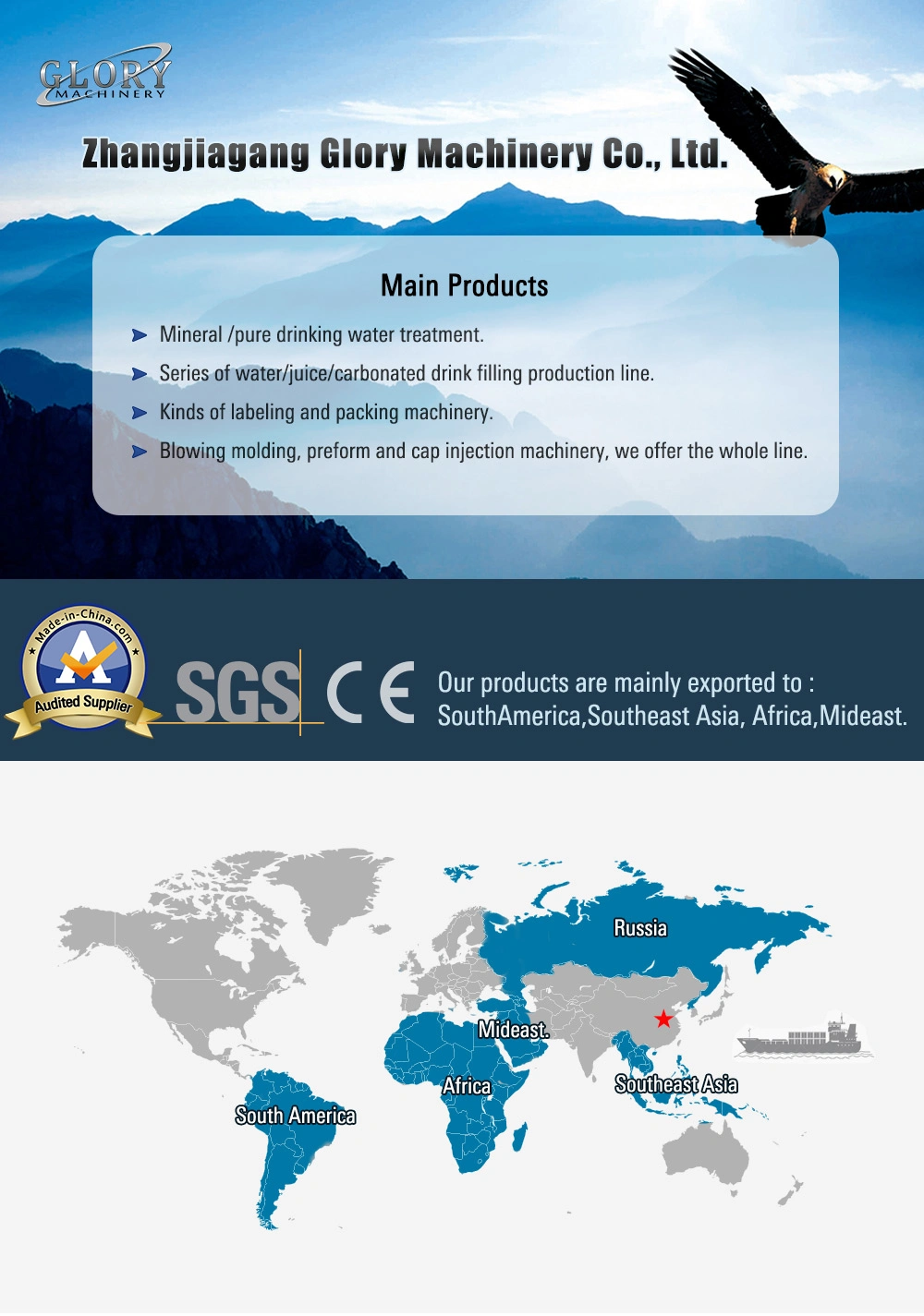 Description :Automatic Various Liquid Beverage Bottle Filling Machine for Hot Juice
Beverage Machinery-Equipment characteristics:
1. Using the wind sent access and move wheel in the bottle directly connected technology; canceled screw and conveyor chains, this enable the change of the bottle-shaped become easier.
2. Bottles transmission adopt clip bottleneck technology, bottle-shaped transform not need to adjust the equipment level, only change related the curved plate, wheel and nylon parts is enough..
3. The specially designed stainless steel bottle washing machine clip is solid and durable, no touch with the screw location of bottle mouth to avoid secondary pollution.
4. High-speed large gravity flow valve filling valve, filling fast, filling accurate and no liquid lose.
5. Spiraling decline when output bottle, transform bottle shape no need to adjust the height of conveyor chains.
6. Host adopt advanced PLC automatic control technology, the key electrical components from famous company such as Japan's Mitsubishi, France Schneider, OMRON.
7. Equipped with a constant temperature system, temperature controlled and circumfluenting automatically.
Main Technology for washer filler capper 3-in-1 machine
Model
Number of washing filling and capping
Production capacity
Bottle per hour(0.5L)
Applicable bottle specifications (mm)
Power(kw)
Dimension(mm)
CGFH14/12/5
14, 12, 5
2000-3000
0.25L-2L
50-108 mm
H=170-340mm
3.58
2100x1400x2500
CGFH18/18/6
18, 18, 6
4000-6000
7.61
2460x1720x2650
CGFH24/24/8
24, 24, 8
6000-8000
8.2
3100x2100x2650
CGFH32/32/8
32, 32, 8
10000-12000
9.18
3500x2500x2650
CGFH40/40/10
40, 40, 10
13000-15000
10.28
4600x1800x2650
CGFH50/50/12
50, 50, 12
16000-18000
11.28
5200x4500x3400
CGFH60/60/15
60, 60, 15
20000-22000
11.28
6500x4500x3400
Usage:
CGFH series 3-in1 PET bottleOrange Juice filling machine is introduced advanced foreign technology such as washing, filling, capping technology. It is used in filling hot fruit juice, tea ,milk and other drinks. After cleaning the 3-in-1 Juice Filling Machine,it is also used in filling water.....
Picture showing for juice filling machine 3-in-1
GMN-273